This week was particularly great for new pop music. Pop has taken a weird turn in recent years. It's no longer just the top tier artists cranking out crowd pleasers. It's the mid-tier weirdos with unique sounds that strive for the core goals of pop music: infectious hooks, relatable topics, and fun.
Artists like Charli XCX and Carly Rae Jepsen perfectly represent this new crop of pop stars. You won't hear them on the radio often, they're singles aren't number one, but it's undeniably pop and born from their unique personalities. Every artists sounds completely different and pulls from different influences yet the average person can still find something to enjoy in their music.
If you've always been skeptical of pop music, now is the perfect time to give it a try. This week there are new songs from Charli XCX, Grimes, Alessia Cara, Post Malone, and more. All definitely pop, but wildly different sounds.
New Albums
There are a few interesting new albums out today that should be worth checking out.
Post Malone's Hollywood's Bleeding
Post Malone is that artist you'd like to hate but his music is just too infectious to resist. Every one of his albums so far has had a ridiculous of chart topping singles and this one will surely do the same.
Mahalia's Love and Compromise
I've only gotten into Mahalia's music recently but every song I've heard has been great. She's still relatively new so this could be an interesting debut album to check out.
Bat For Lashes' Lost Girls
Several Bat for Lashes' singles have been shared on Wave Radio in the past few months and they've all been well received. The early reviews are pretty good so it should be worth checking out.
This Week's Winners 🏆
Top 10 New Songs 🎶
Listen to the best new songs of the last week at the link below. And you can add the playlist to your favourite streaming platform with the Soundsgood link.
Wave Radio Updates
This past week I launched a brand new listening experience on mobile devices. Now listening to music on Wave Radio is a lot more like your favourite streaming apps and it makes a nice point to image to share what you're currently listening to on your story.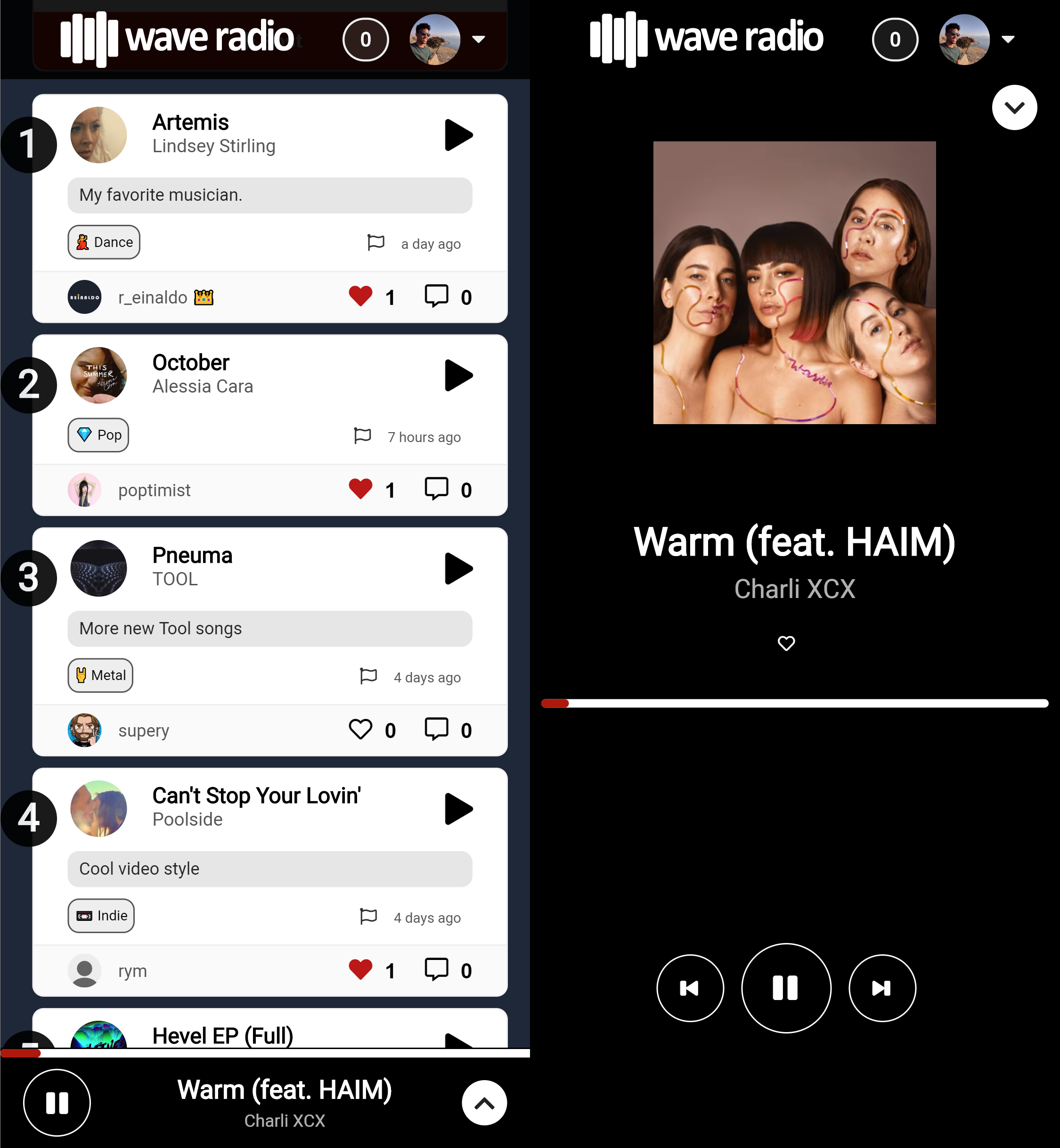 Let me know what you think!